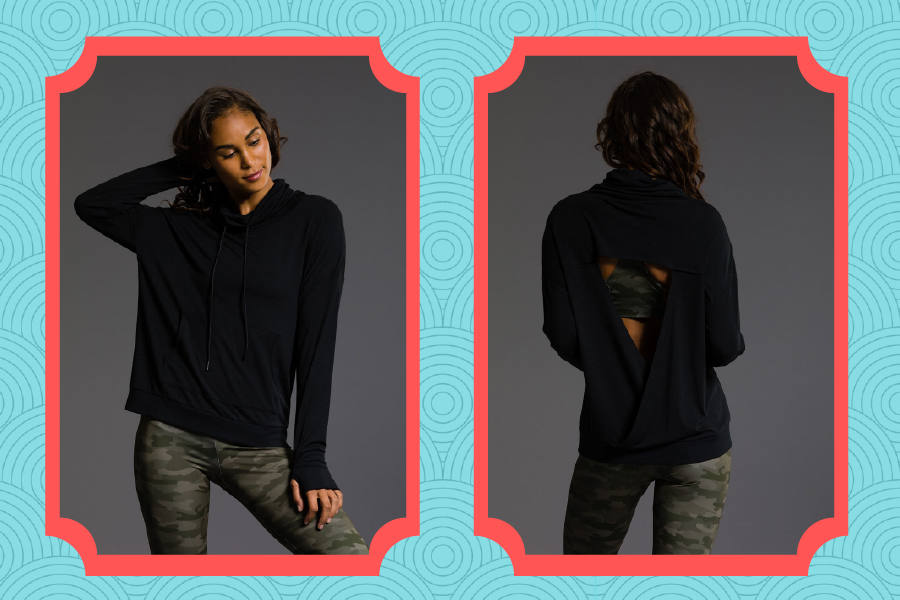 The leaves are changing, Pumpkin Spice Lattes are back at Starbucks, and it's officially sweater weather—which can only mean one thing: fall is here. The crisp fall air makes it the perfect time to show off all of your favorite Onzie yoga wear in the studio, at work, or a cozy brunch.
Onzie's pieces may be meant for hitting the yoga mat, but that doesn't mean you can only wear these fashionable clothing items to the studio. In today's post, we've rounded up all the best ways to accessorize your Onzie-centric outfit, no matter where life takes you!
Accessorize Onzie Yoga Wear in the Studio
Yoga Mat, Sneakers, and Water Bottles
We'll start with the obvious: sporting your favorite Onzie yoga wear for your next yoga session! You can do a lot to accessorize pieces like bold and durable leggings or a supportive sports bra. The first thing you'll need—which is an accessory within itself, and a resourceful one at that—is a trusty yoga mat. Manduka has some of the best, as they're not only stylish, but they're also sustainable and functional.   
Another way to accessorize your Onzie yoga look is to pair it with a pair of sneakers. Even though you take your shoes off for yoga, sneakers are great for getting to and from the studio and allow for an easy transition if you want to go right from the mat to a cardio session.
Finally, another must-have yoga accessory is a reliable water bottle. Choose one that matches your style, is insulated to keep liquid cold and refreshing, and holds at least 12 ounces of water to quench that thirst through your entire session. These small but useful accessories will both enhance your workout session and give you the sporty and stylish look you're aiming for!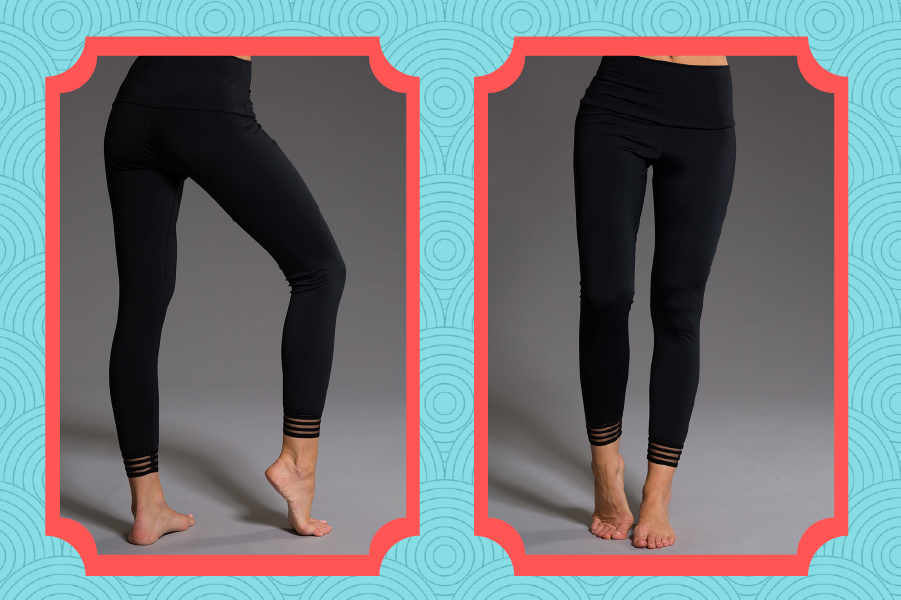 Accessorize Onzie Yoga Wear Around Town
Shoes, Hats, and Scarves
When you're bopping around town to get some errands done, you want to be comfortable, but we know that you also want to look chic. That's where Onzie comes in! Their mesh leggings are trendy and fun to wear, all while being easy to throw on and endlessly comfy. Pair those with a cowl neck top with a fun twist in the back, keeping you relaxed yet fashionable, and since it's long sleeved, it's a great match for the mild fall weather.
This outfit, of course, wouldn't be complete without some great accessories! Pair the outfit with a pair of casual shoes like wool runners or Toms that are rapidly growing in popularity. They make a style statement and feel great on the feet when you're running around crossing items off of your to do list.
If you're having an awkward hair day, add on a sporty baseball hat to make getting ready a breeze. Or if you're looking for some extra warmth, try adding a knit cap with a cozy and stylish scarf (or even a yoga sweater!) and you'll have yourself the perfect errand-running outfit.
Accessorize Onzie Yoga Wear for a Night Out
Heels, Blouses, and Jewelry
Even though it may not be the first thing to come to mind, Onzie yoga wear has some great pieces for a night out on the town! Sleek black leggings with  a subtle yet stylish detail around the ankles would look amazing with a pair of strappy high heels. These leggings would also look fabulous with a long, flowy blouse, which is perfect to wear out to dinner or for a night out dancing! Try wearing a trendy off-the-shoulder top in a fall friendly color, such as a deep maroon or olive green.
Further accessorize your outfit with some fun jewelry! Statement pieces are always a strong choice, such as a chunky and eye-catching necklace or an alluring pair of earrings. Tassels are a big jewelry trend right now, and they're bound to look feminine and stylish with your Onzie leggings.
Yoga wear is no longer restricted to only being worn within the confines of the studio, and lucky for all of us, we can wear it wherever we choose—and look fashionable while doing it! Onzie's versatile, functional, and trendy line of apparel allows anyone to feel comfortable and confident in their own skin no matter what they're doing. Make accessorizing a fun experience and bring all of your favorite Onzie pieces to the next level and you'll love the results!